AUCTION POSTPONED!  In light of the current situation with the COVID-19 outbreak, we have decided to postpone this auction.  A new date has not been set.  Check back to our website for future updates.
COLLECTIBLE TOYS & GUNS AUCTION
Saturday, March 21st @ 10:00 AM
LOCATION: Villiard's – 2732 22nd Ave. S. Moorhead, MN
FARM TOYS
McCormick Deering M pedal tractor; Farmall Super M pedal tractors; Allis-Chalmers WD-45 pedal tractor; Ford 8N pedal tractor; 2 Prestige combines; 102 tractors new in their boxes (17 are Precision); 5 Precision impellent toys; John Deere 520 tractor; John Deere 620 tractor; John Deere Model G High-Crop 2-cylinder 7 (1997); John Deere 4020 Precision Classic; John Deere Model A Precision Classic; John Deere log skidder; John Deere baler w/ bale thrower; Oliver 1950-T tractor; IH-Farmall 806 w/ dual rear tires; IH 856 Precision Elite (Series 1); John Deere Model H tractor; John Deere Model BN tractor; Case-IH field cultivator -finisher; International green plastic pick-up (cirra 1950); original International yellow plastic pick-up (very old); many other nice farm toys.
OTHER COLLECTIBLE TOYS
Police officer pedal car; fire engine pedal car; hot rod pedal car; 24 collectible vehicle kits; 4 Coca-Cola delivery trucks; Budweiser semi; Amoco semi; CAT truck; Case-IH truck; International pay hauler; old toy dump truck; 4 Amoco Santa cars; 35 American muscle cars; 24 Barbie dolls; large assortment of Hot Wheels cars (some still in packaging); other toys.
GUNS
(NOTE:  We plan to start selling guns a noon, however, we may start sooner if the toys are finished.)  Remington Mod 760 .308 pump w/ 1 3/4 x 5 Redfield scope; Remington mod. 870 Magnum Wingmaster 12 ga.; Stevens mod. 940 .410 3″ single-shot; Ithaca mod. 37 20 ga.;Marlin 336 RC carbine .35 Remington (#33704); German-made 12 ga.; British .303 Sporter carbine; Western Field mod. 326 20 ga. Marlin mod. 80 .22; Stevens mod. 258-A;  Caruno mod. 91 6.5mm (#PF7036); Winchester mod. 190 (#B181643); Springfield mod. 67F 12 ga.; Marlin mod. 81D .22; Remington mod. 572 Fieldmaster; Remington mod. 572 .22 Silver Receiver; Crossman Power Master 760 air rifle; 3 Daisy BB guns; 12 ga. 870 slug barrel 2 3/4 chamber; old Herters spotting scope; Winchester scope in box w/ metal case; manual ice auger (new in box); strap-on seat for hunting.
OWNERS:  Jerry Wilm
AUCTIONEERS: John Villiard, #14-24, Moorhead, MN. 218-233-3509, cell 701-219-0361. Gary Villiard, #03-36, Lake Park, MN. 218-238-5255.
CLERK: A-1 Auction Service
PICTURES OF AUCTION ITEMS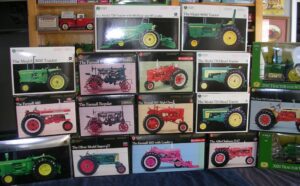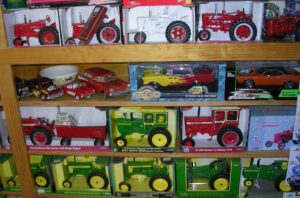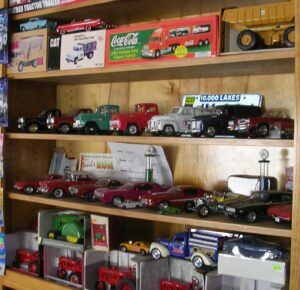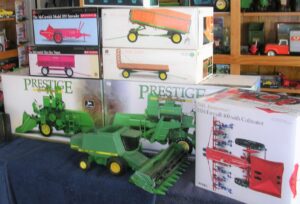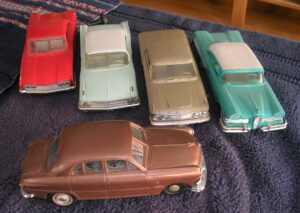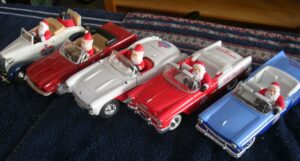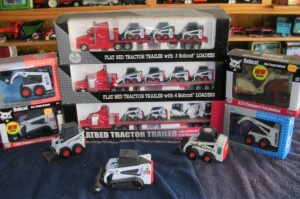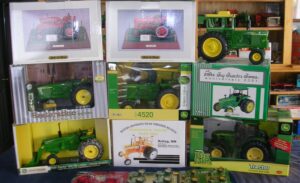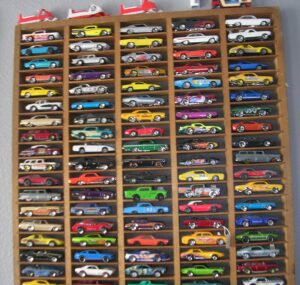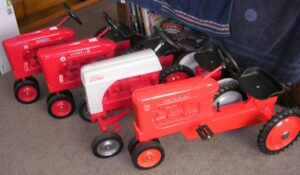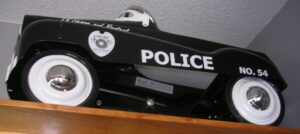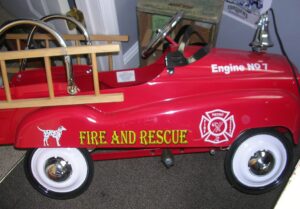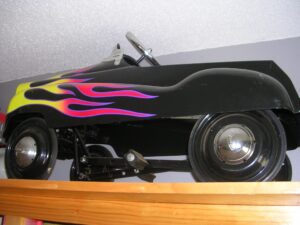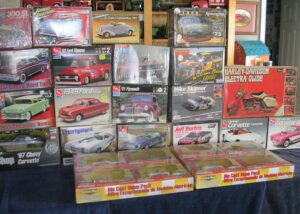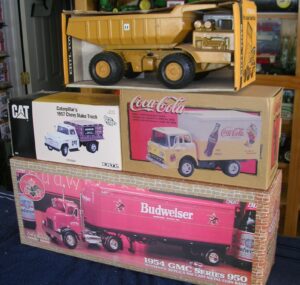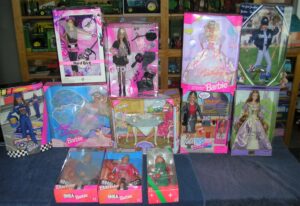 Click here to return to the main page.